Nina Selph, Managing Director
phone: +46 76 306 19 65
e-mail: nina@swedenrelocation.se

Nina is a passionate entrepreneur and loves to help people. She has been working with hospitality managment for many years running a hostel based in Kolmården, among other things. Team Sweden Relocation is your partner with Nina in the lead.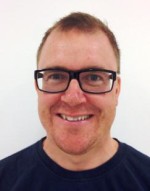 Jonas Sjöbom, Adviser

The Company:
Name: JJS Sweden Relocation AB
Address: Boksjö, Trollbacka, 618 33 Kolmården, Sweden
Company ID: 556886-9860

Sweden Relocation assists incoming delegates, individuals, and families with relocation services mainly in Sweden, but also with projects in Brazil and other parts of Europe. In Sweden the company has delivered projects in Stockholm, Göteborg, Malmö, Uppsala, Västerås, Helsingborg, Jönköping, Växjö, Lund, Örebro, Linköping, Norrköping, Strängnäs, Luleå, Sundsvall, Umeå, Gävle, Kalmar, and Södertälje.
Projects in Brazil and the U.K have involved preparation of departuring candidates and safe landing in the recieving country.
The History:
Sweden Relocation was founded 2012 by Jonas Sjöbom. In April 2018, Nina Karlsson became part owner and since then she is running the operations and projects. Jonas stays in the firm as an advisor.